Here at Jupiter Self Defense (JSD) we strive to build a life long skill set of self defense in a safe and cooperative environment. Below are a list of guidelines, rules, and regulations to keep all of our students safe.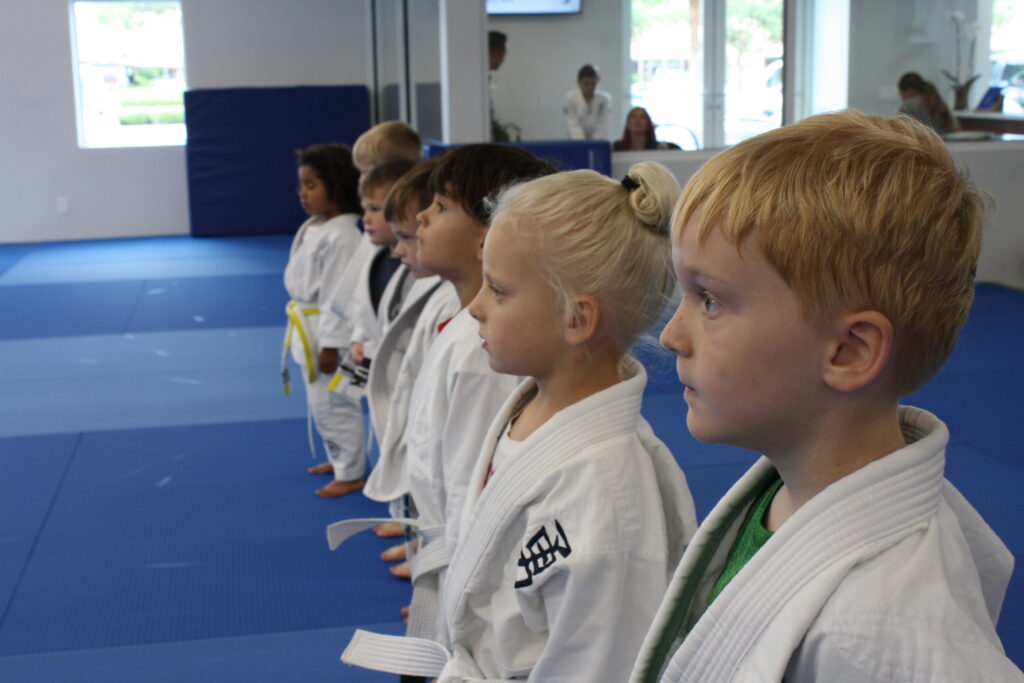 No photography, video, or audio recordings of any kind are permitted without the express written consent of Jupiter Self Defense.
All techniques are only to be used in self-defense and within the confines of the law.
Techniques should only be taught by Jupiter Self Defense instructors. Always sign in using the touch screen before entering the class, and wait to be acknowledged before entering the class. Do not leave the mat without permission from the instructor.
During a lesson, only talk about issues that pertain to the subject matter of the class.
No foul language will be tolerated.
Always maintain appropriate posture on the mat.
Have respect and be courteous to everyone. No loud talking while class is in session.
When entering the mat, always wear a clean Valente Brothers kimono with no rips, tears, holes, or stains.
Personal cleanliness is essential. Hands and feet must be washed prior to stepping on the mat. Mouthwash is available for oral hygiene in the restroom.
Hair, if long, must be tied back. Nails must be clipped.
Slide on shoes are mandatory when walking throughout the dojo, and must be placed underneath the mat before starting class. Refrain from walking outside barefoot.
Do not attend class if you are ill. Any health condition, including injuries, which may pose a risk to others or to yourself must be discussed with an instructor before participation.
Please cover all wounds and cuts securely before the start of class.
Only JSD approved rash guards and kimono pants are to be worn during No Kimono classes.
All appropriate safety equipment must be worn during sparing classes.
A mouthpiece and groin protection is required for all striking classes.
No shoes allowed on the mat.
No jewelry of any kind should be worn to class.
Refrain from removing your mouth guard during class.
No eating, drinking, or chewing gum on the mat.
No outside food is allowed in the school.
Make sure to be appropriately dressed before exiting the locker room.
Take your kimonos and all your belongings with you when you leave.
Children not participating in class must be kept under parental supervision at all times.
Private class appointment cancellations must be done 12 hours before the start date of the scheduled class.
No training without instructor supervision is permitted.